Into the Fold (Or Something)
13 Aug
Posted by: dansinch in: PhillyDesign, Uncategorized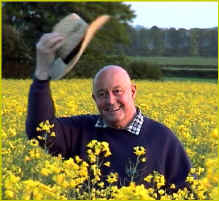 It's been a couple weeks since I signed up for an account here so I guess it's about time I post something. An introduction is probably in order.
I'm a long time reader (sometimes poster) of the PANMA mailing list, but other than that I haven't been involved in the Philly tech/design/etc community at all. Hopefully posting here can be a step towards getting more involved.
I've been working in the web design/development world on and off since around 1999. I took a few years off to play the Touring Rock Band game, while my band was signed to a major label and we could actually afford to play music full time. As is usually the case, that didn't last as long as I'd hoped so I ended up back home, working for a company called Netreach in Ambler, PA, where I've been for the past 4 years or so.
The co-working concept is something I've been very interested in since I first heard about it. It's great to see someone in Philly taking the initiative to make something like that happen. Being that I'm working for someone else right now, I don't have much need for a co-working space, but it's great to know that a community is building around the idea. If I ever decide to make the leap back to working for myself, I'll definitely be thinking about getting involved in a space like that, whether it's Independents Hall or one that we set up out in the burbs somewhere.
Anyway, this post is boring enough as it is… If, for whatever reason, you want to know more, feel free to ask.